How to create and burn VCD
1.Click "Add" button to add video files that you want to burn.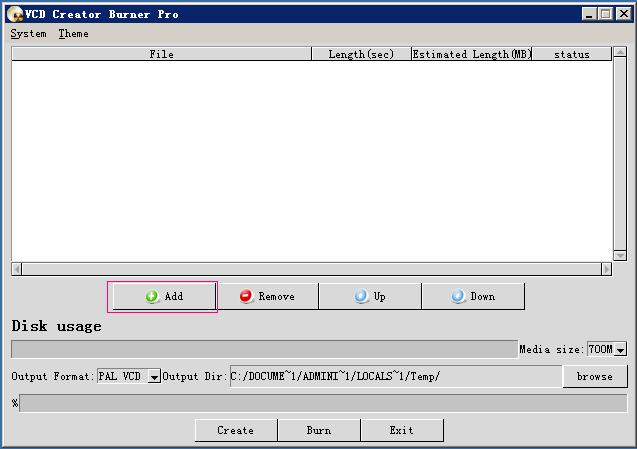 2.Click "Create" button to create a VCD image.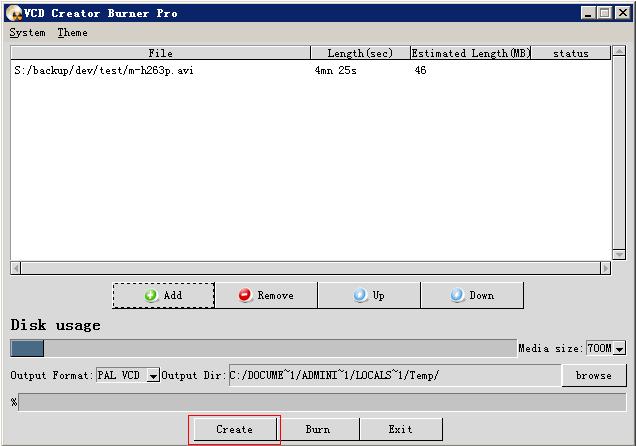 3.Wait for creating done, click "Burn" button to open burn dialog.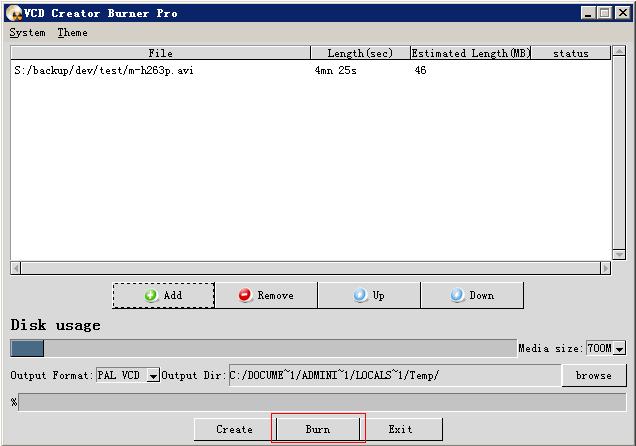 4.Select a write device to burn VCD.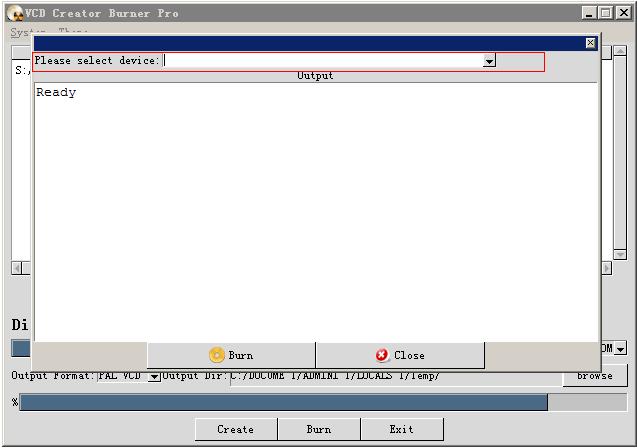 5.Click "Burn" button to burn it.